The pineapple upside down cake is an American classic cake. The earliest printings of the recipe for Pineapple Upside down cake was in the 1920's, although the original creation of it is unknown.
A pineapple upside down cake is baked upside down with fruit toppings baked at the bottom of the cake pan. It is then flipped right side up onto a serving plate, with the cake being served with the baked fruits on top.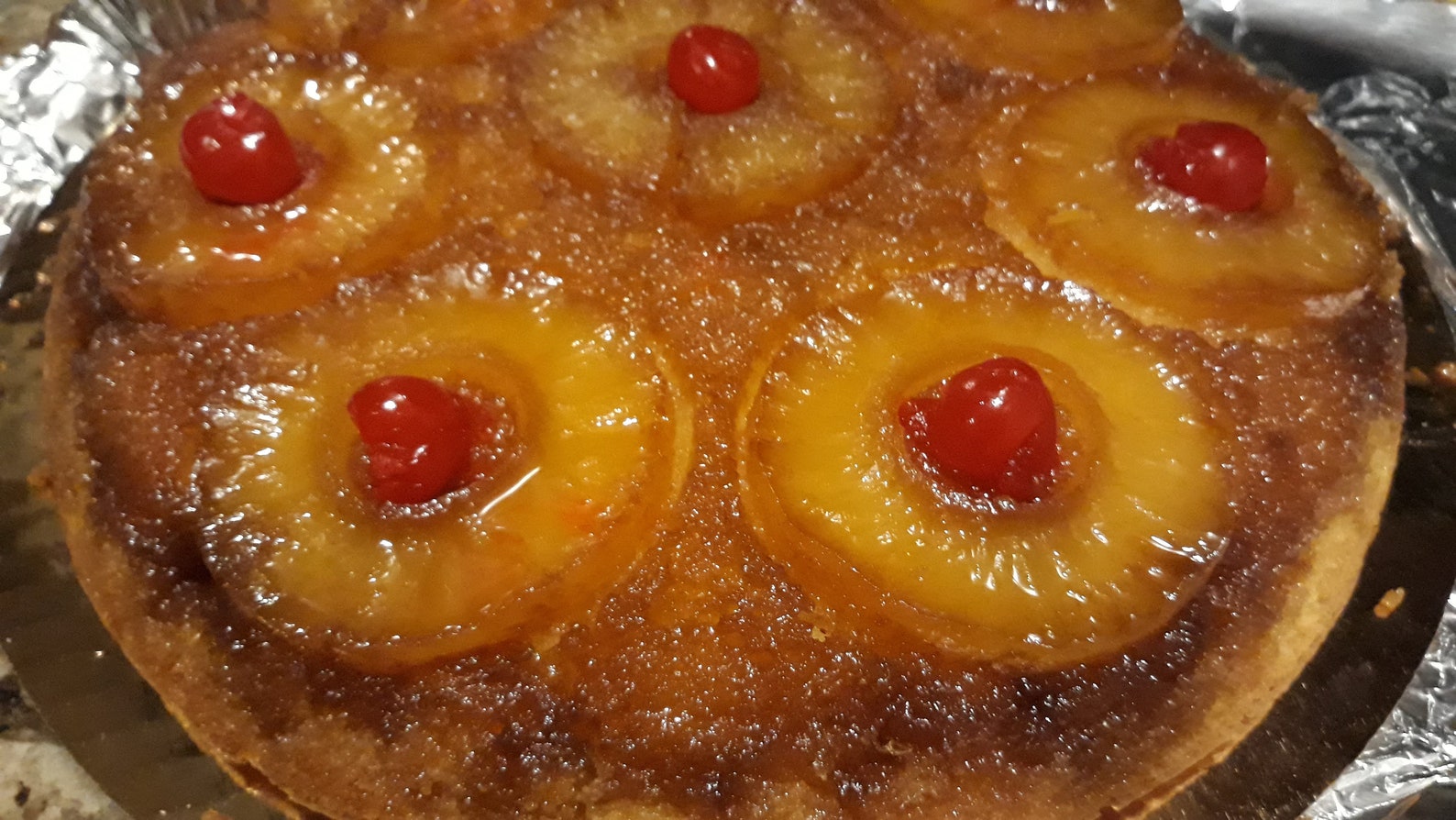 12 inch Pineapple Upside Down Cake

Large Pineapple Upside Down Cake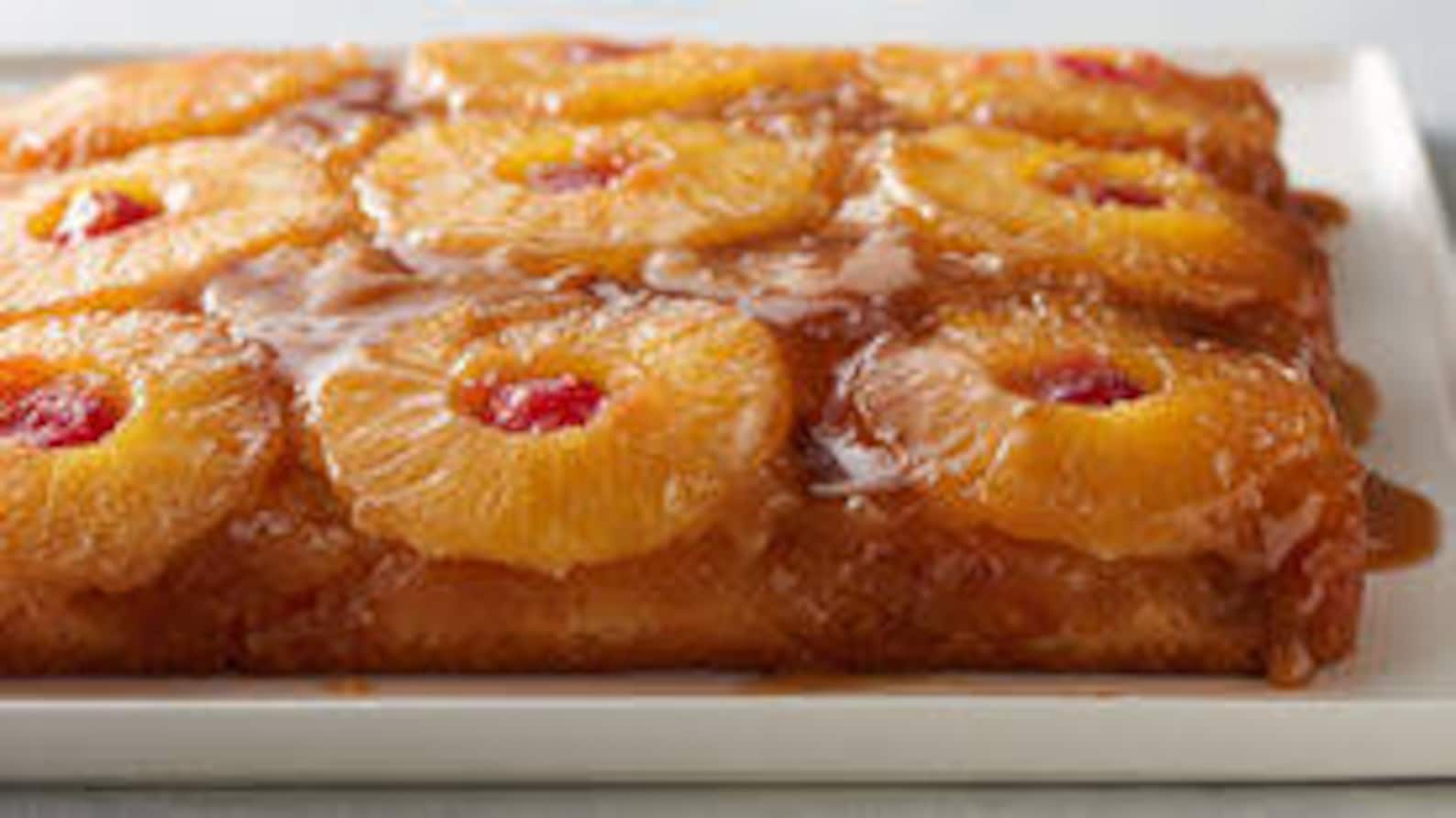 Paleo pineapple upside down cake

8×8 cake
Ingredients
almond flour
eggs
baking powder
raw honey
liquid coconut oil
pure vanilla extract
pineapple,
cherries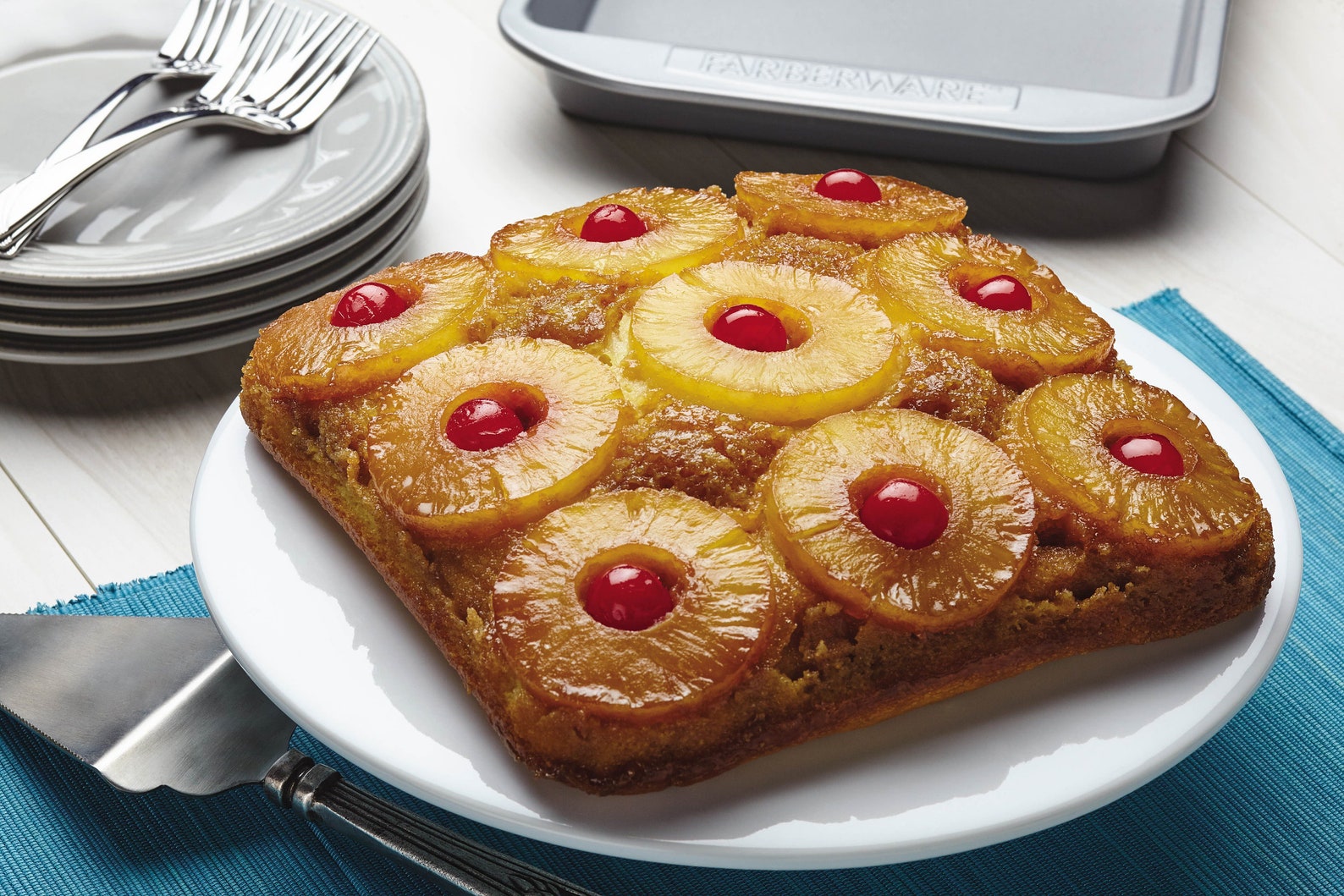 8×8 pineapple rum upside down cake

It's your favorite dessert with a tropical twist! Pineapple upside-down cake is good, but pineapple upside-down cake with pineapple rum infused is so much better. Everything else you love about this classic dessert remains the same—juicy pineapple rings are baked in a caramel-like brown sugar sauce with a buttery yellow cake on top. Once the cake turns a decadent golden brown color, turn the maraschino cherry-studded dessert upside down and brush the hot-from-the-oven cake with rum.
8×8 pan
Ingredients
unsalted butter
granulated sugar
eggs
cake flour
salt
sour cream
pure vanilla extract
brown sugar packed
pineapple rings
maraschino cherries
rum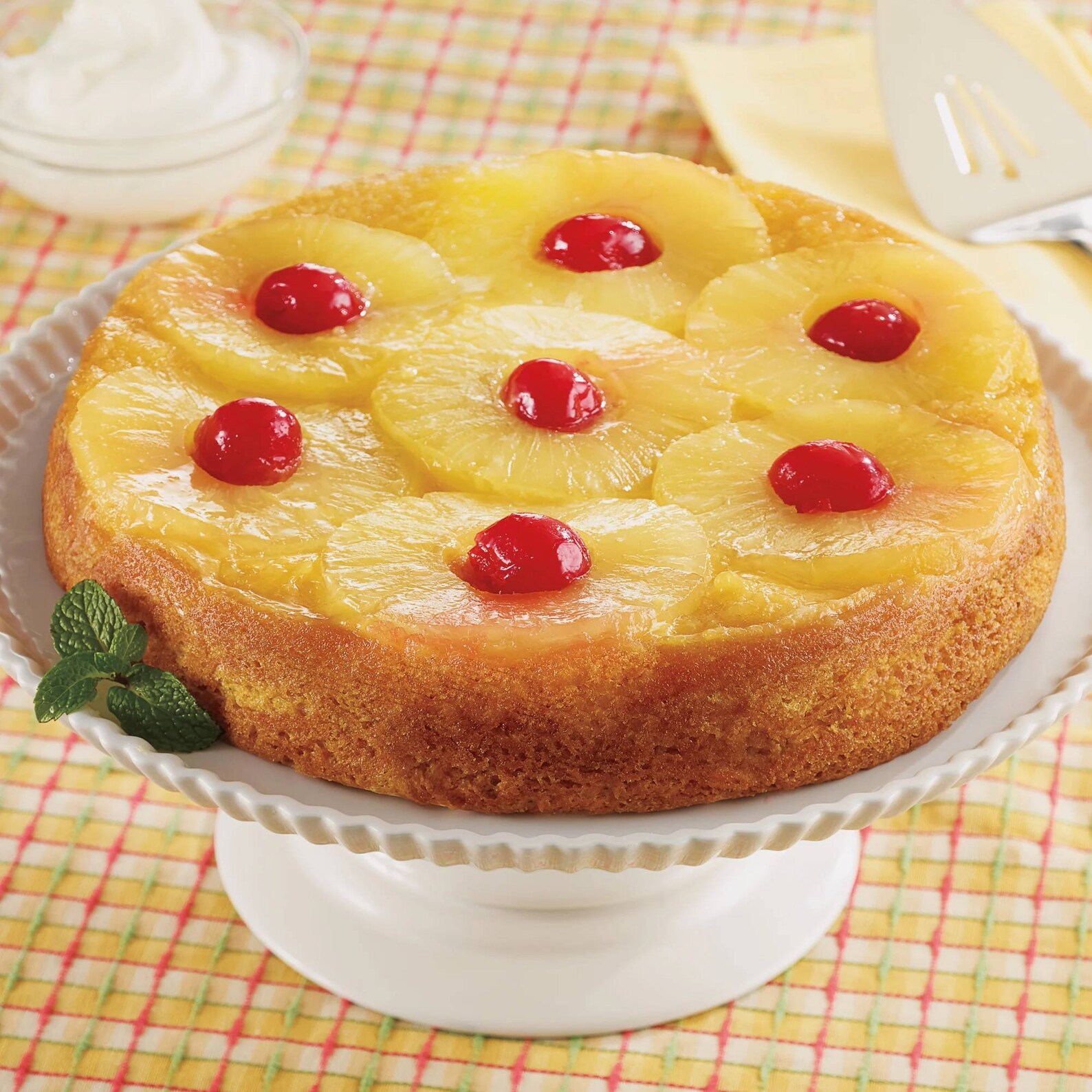 Delicious Traditional Pineapple Upside Down Cake 10″
Delicious Traditional Pineapple Upside Down Cake 10″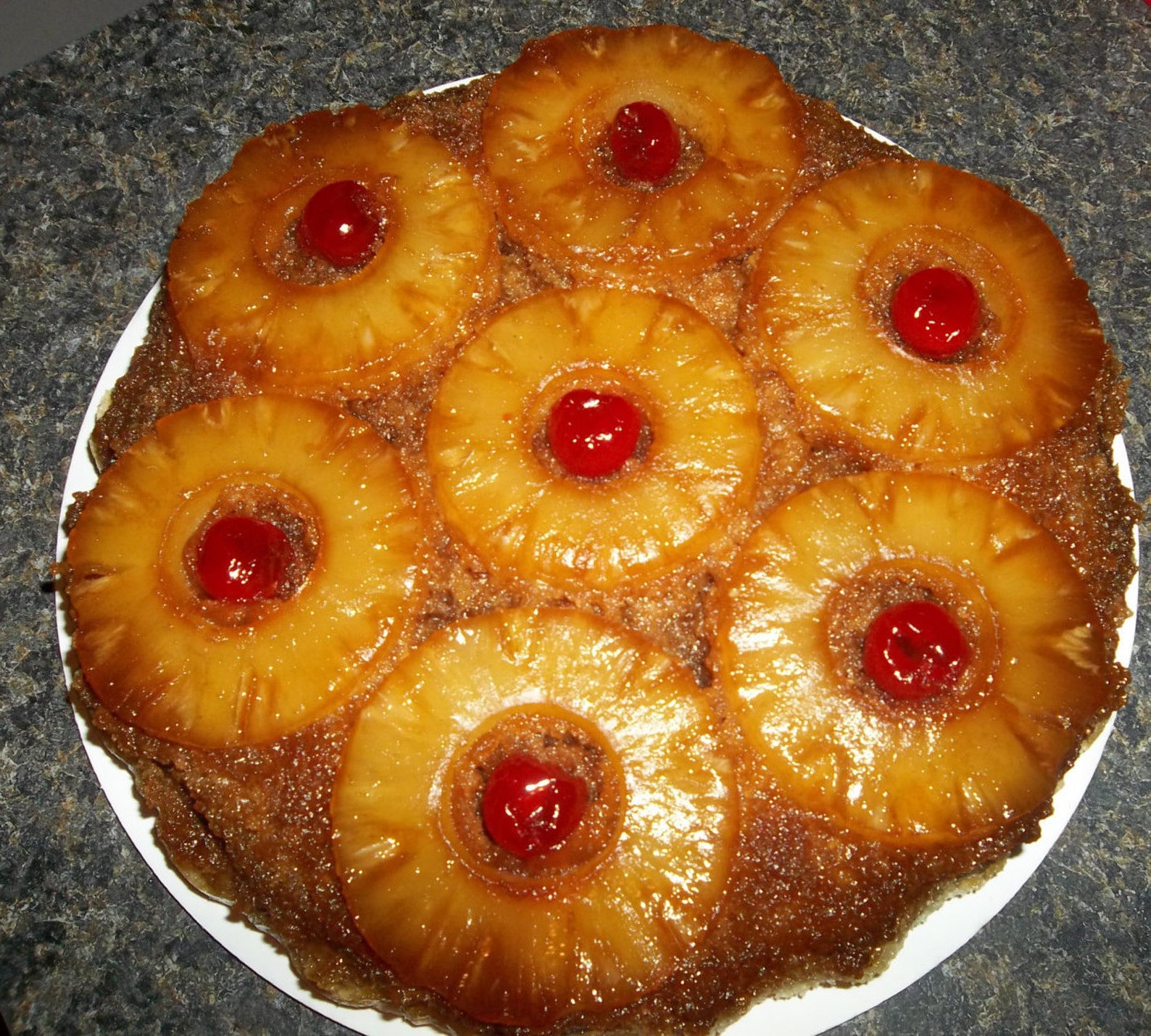 Homemade 9″ Pineapple Upside Down Cake Licensed Home Baker, Delicious!

Homemade 9″ Pineapple Upside Down Cake Licensed Home Baker, Delicious!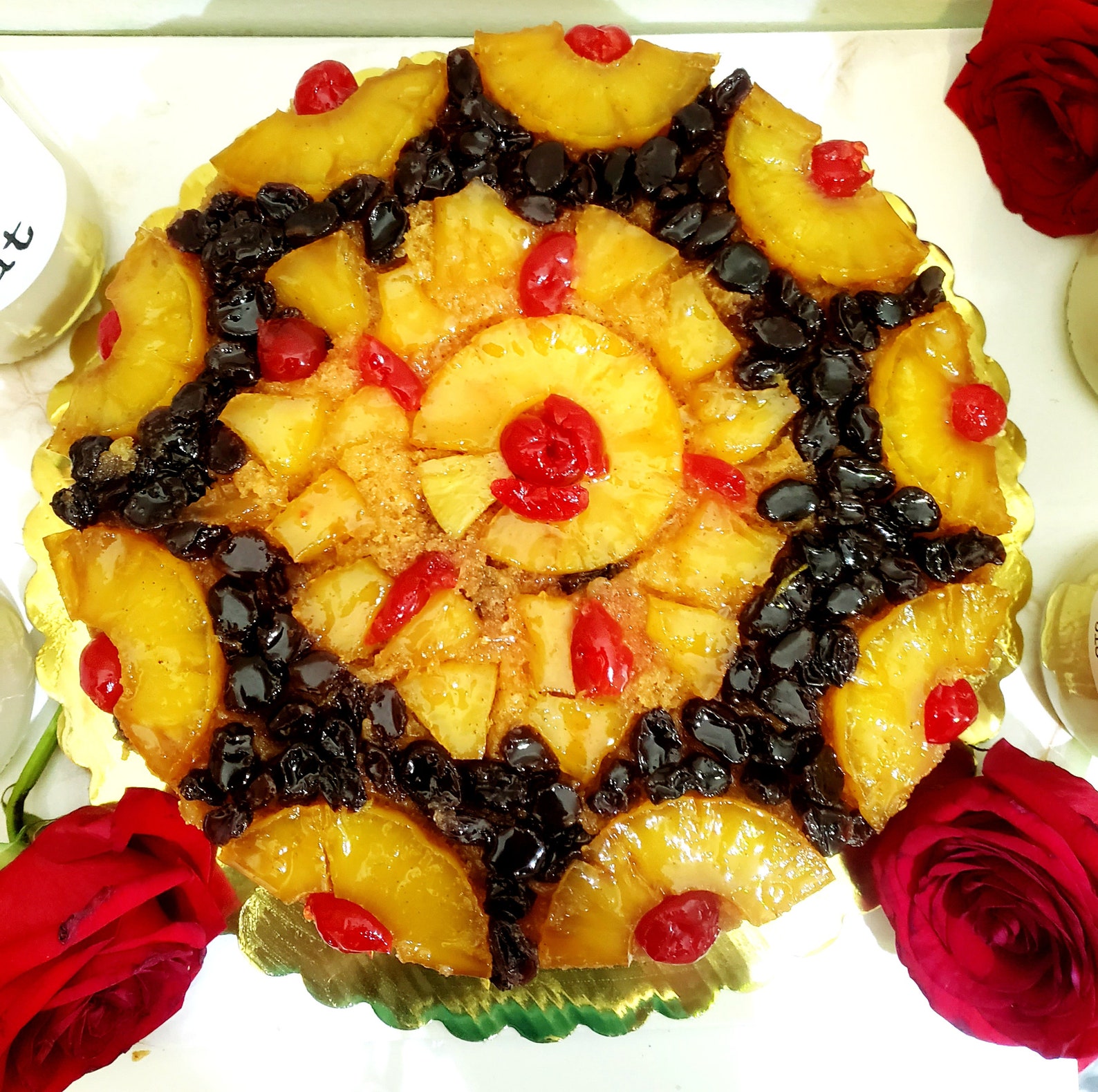 cakes come in 4 different sizes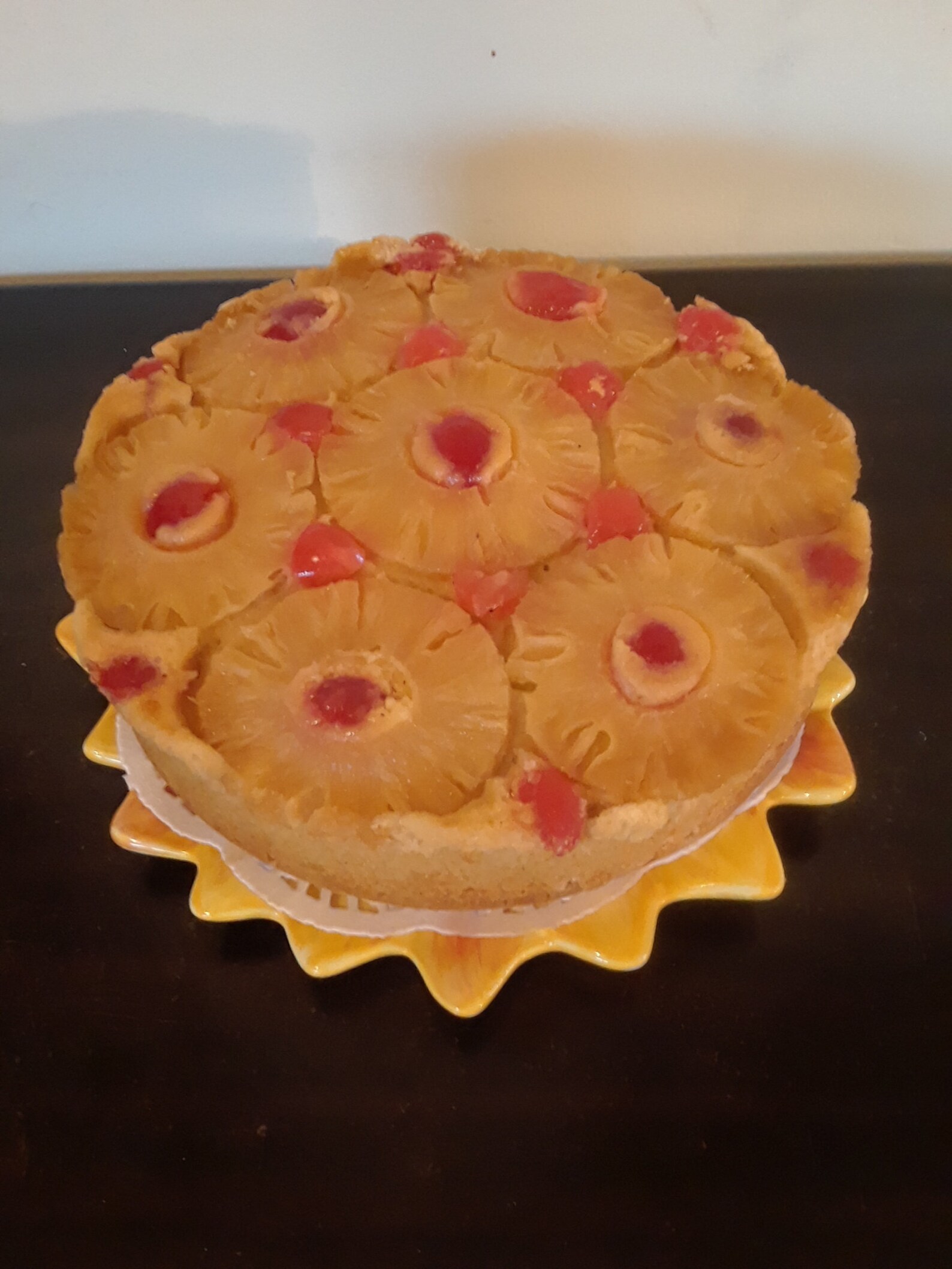 Jamaican Pineapple Upside Down Rum cake
Jamaican Style Pineapple Upside Down cake with Jamaican Rum or regular Pineapple Upside Down cake.
The Choice is yours. The Jamaican Rum and Pineapple mix produce a mouthwatering, moist, tasty treat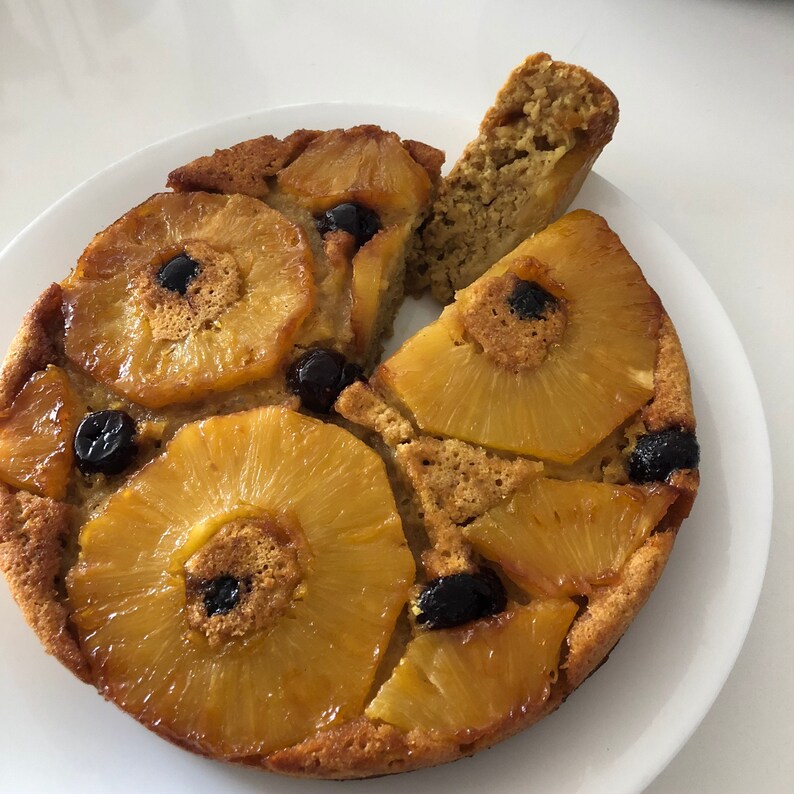 Pineapple Upside-Down Cake, Gluten free and vegan

Do you love pineapple upside down cake, but have trouble making it work without gluten, dairy or eggs? Look no further! This recipe has been tried and taste-tested by gluten-free and gluten-full eaters alike, and both have said it's delicious!
GoFundMe Charities
The following GoFundMe links are opportunities for charitable contributions to people in need based on current events or emergency situations. These links are not profitable to CakeCupcakeGeek, we just wanted to do our part in raising awareness.
Jessalyn (11 Years Old) Waukesha Victim
Amber is a single mother of 5 and who's daughter Jessalyn is a victim of the horrific tragedy that happened in Waukesha, Wisconsin. Jessalyn is only 11 years old and is currently at Children's Hospital fighting for her life and undergoing many surgeries.
Waukesha Parade Tragedy- Dad's Leg Surgery
Father struck by maroon suv - He suffered from a broken leg and torn ligaments. Needs leg surgery.
Help Marisol recover
Marisol and her 10 year old son were participating in the Waukesha Holiday parade and struck by an SUV. Her son suffered minor injuries, however, she needs rehab to recover.
View All Waukesha Tragedy GoFundMe Opportunities
Advertisements