Red velvet cake is traditionally a red, red-brown, crimson, or scarlet-colored chocolate layer cake. The red coloring in the chocolate is created by using non-dutched anthocyanin-rich cocoa.
Anthocyanin is a reddish-purple antioxidant that is found in foods like pomegranates, cabbage, and even wine. Anthocyanin turns red when it mixes with acid, so when this type of cocoa mixes with acidic buttermilk and vinegar in the recipe, you will get a red color to your chocolate cake.
The cake and its original recipe are well known in New York City's famous Waldorf-Astoria Hotel, which has dubbed the red velvet cake, the Waldorf-Astoria cake.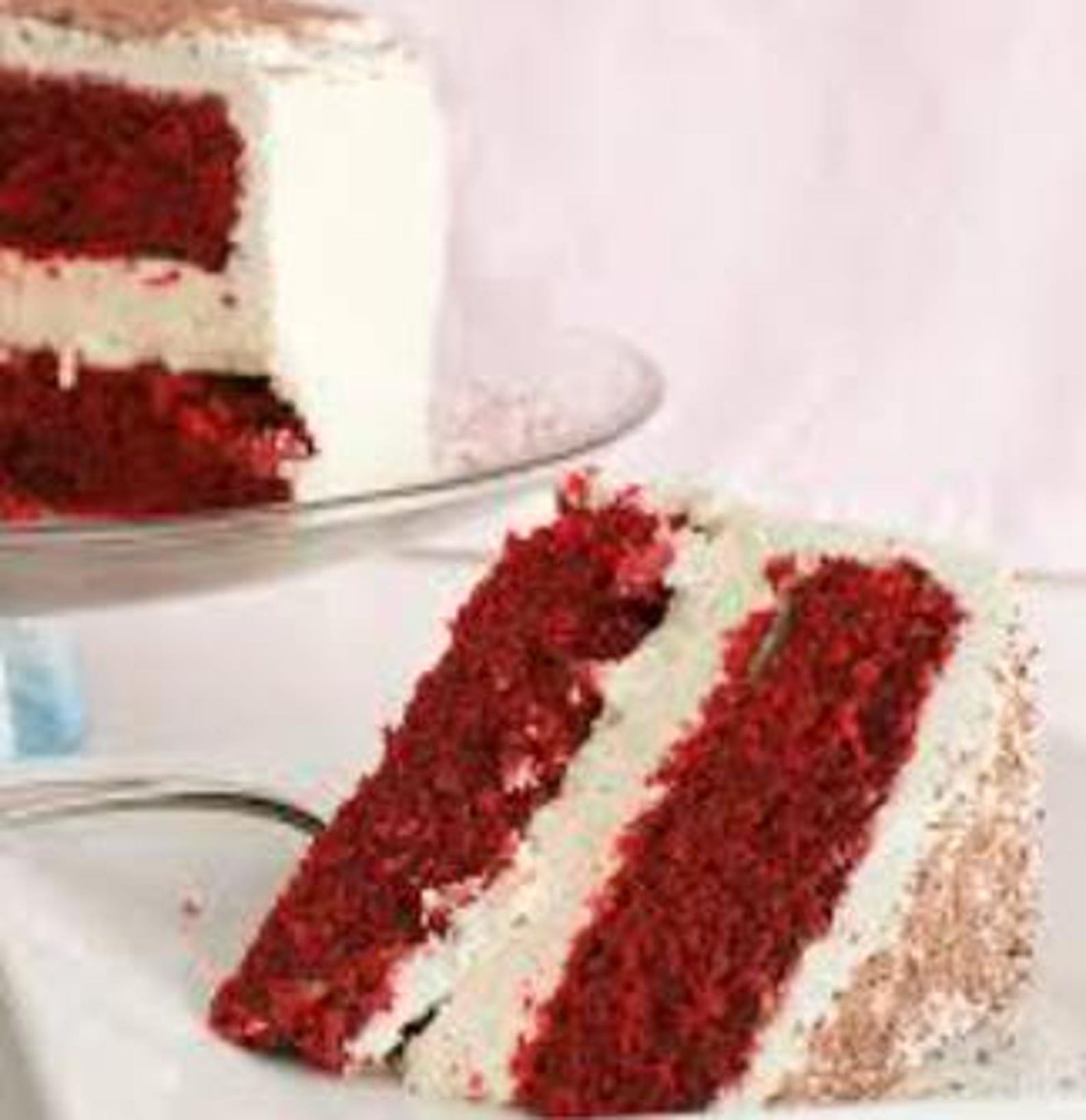 Our Red Velvet Cake is southern classic. Paired perfectly with cream cheese frosting and powdered pecans, this cake will melt in your mouth. Each bite will leave you craving more. This is a must have for any occasion.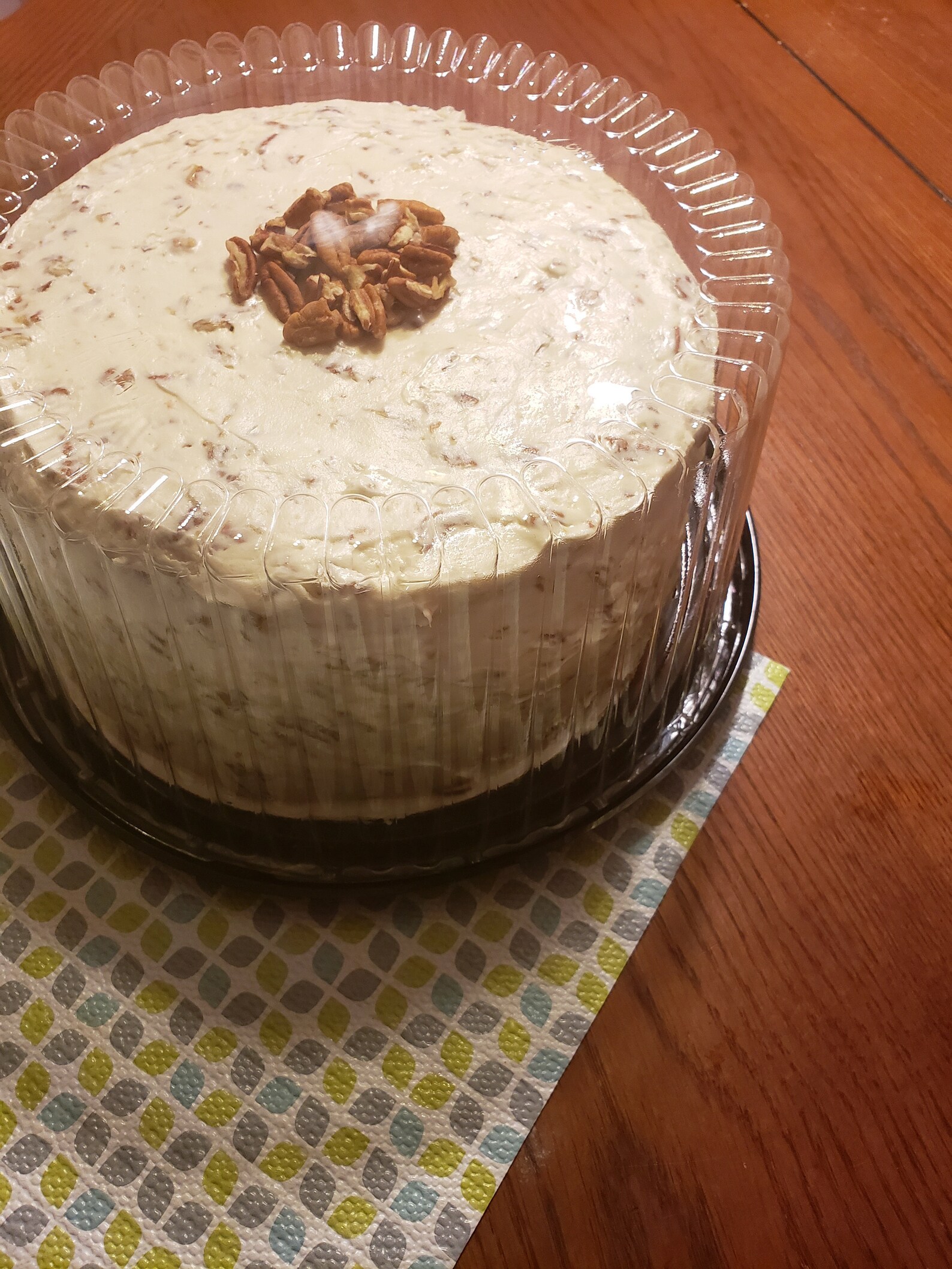 Red Velvet Cake with or without pecans. Three layers, 9inch round.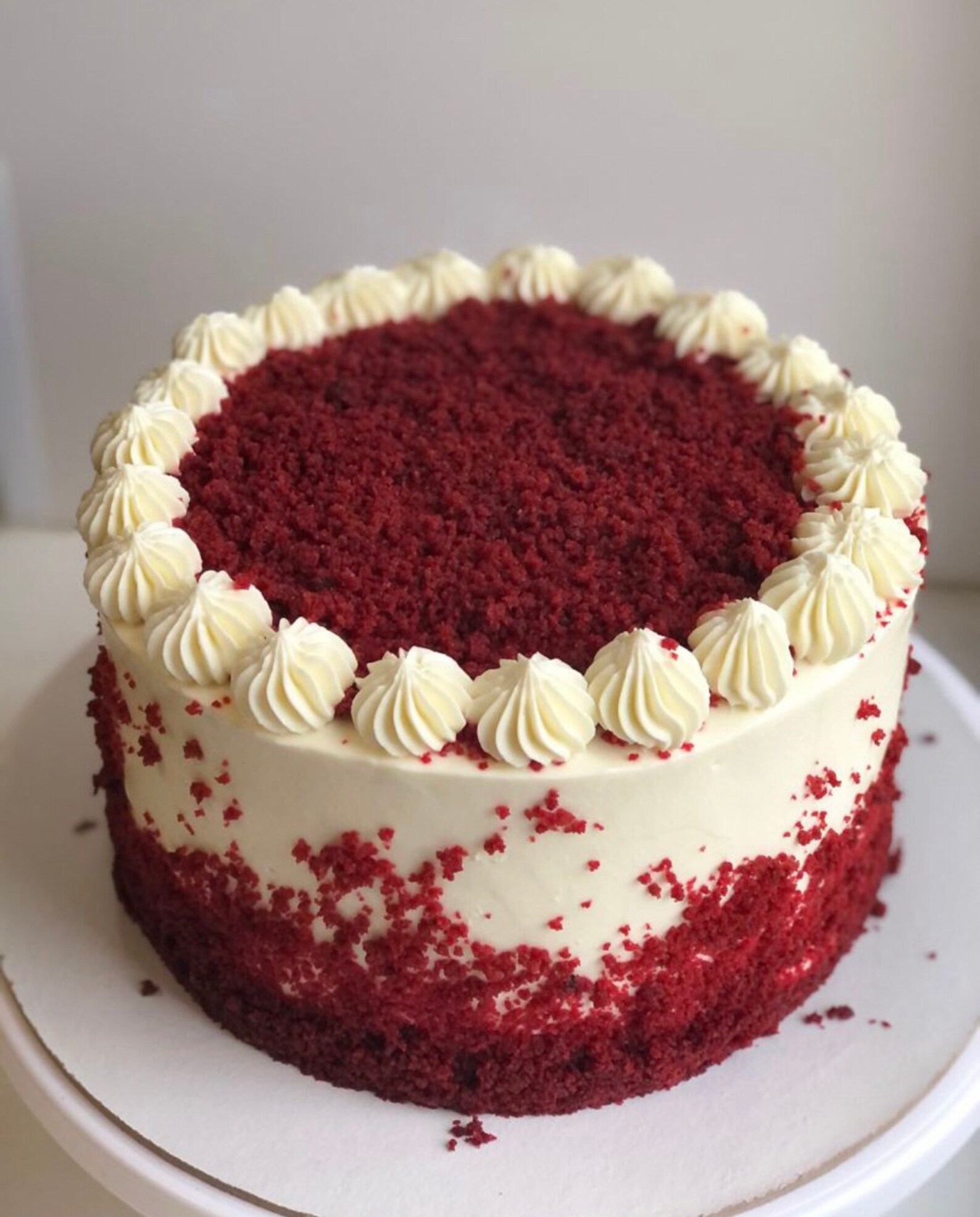 Perfect Southern Red Velvet Cake!

This cake is truly perfect!! It's soft, moist and tender, with the perfect red velvet flavor! A southern classic with fluffy cream cheese buttercream. It is absolutely amazing for any occasion!!
• Each cake serves 10-24
• Each cake is 8 inch
Delicious Traditional Red Velvet Cake
The size of the cake is 10 inches with 14 slices, good for 10 – 12 persons. Made in Italy.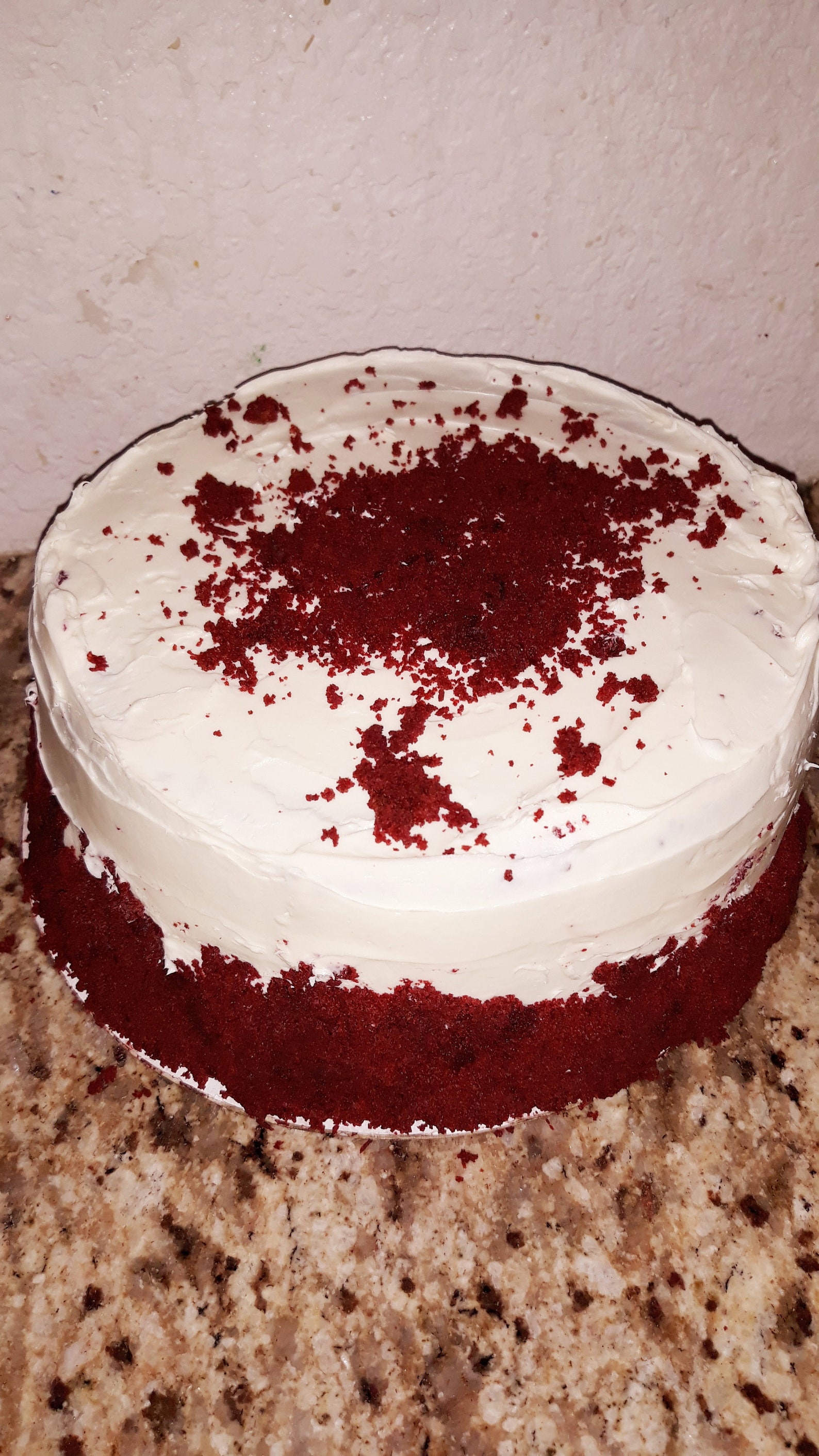 Two Layer Red Velvet Cake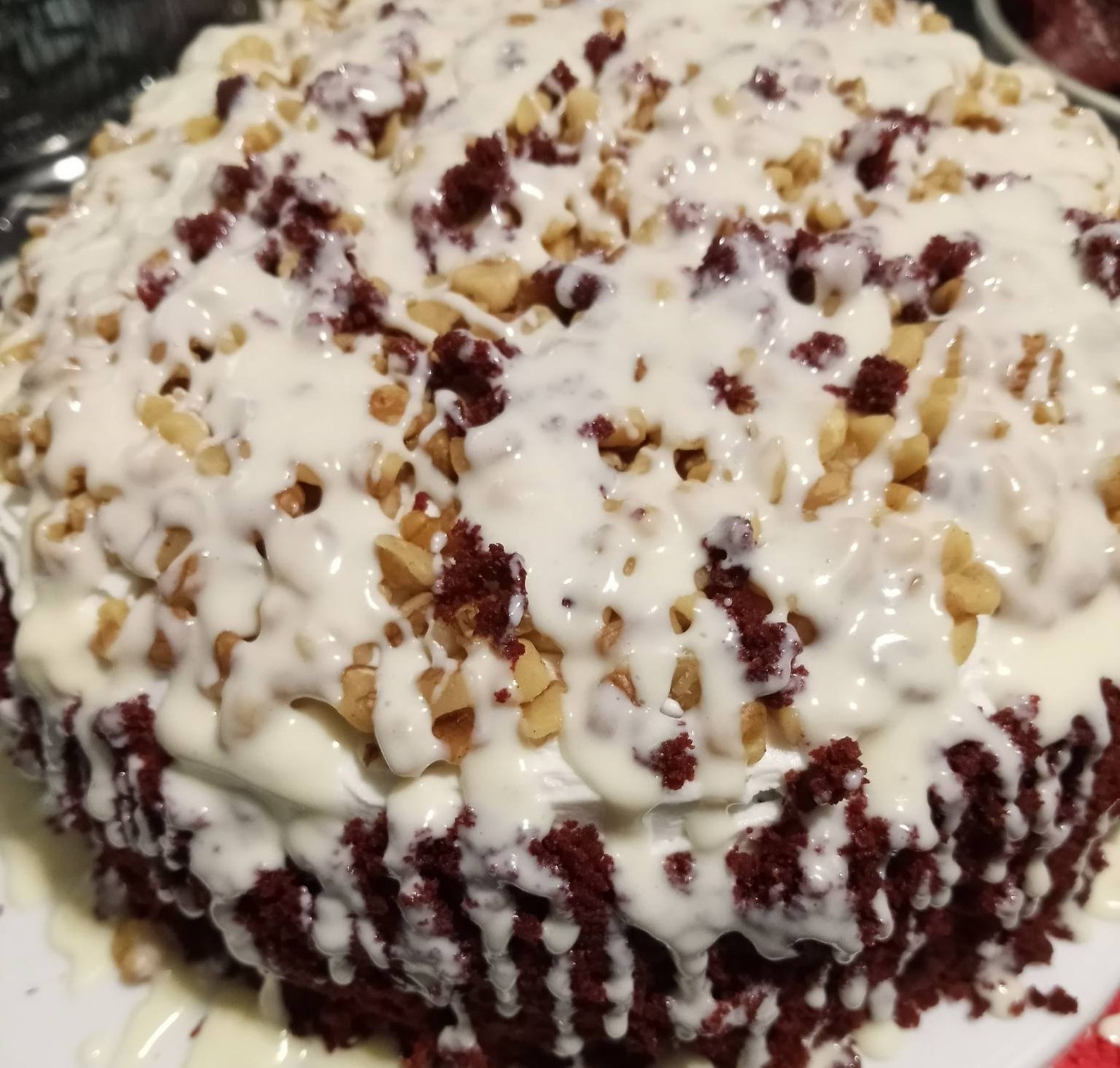 Red Velvet Walnut Cake with Drizzle

Red Velvet Flavor with walnuts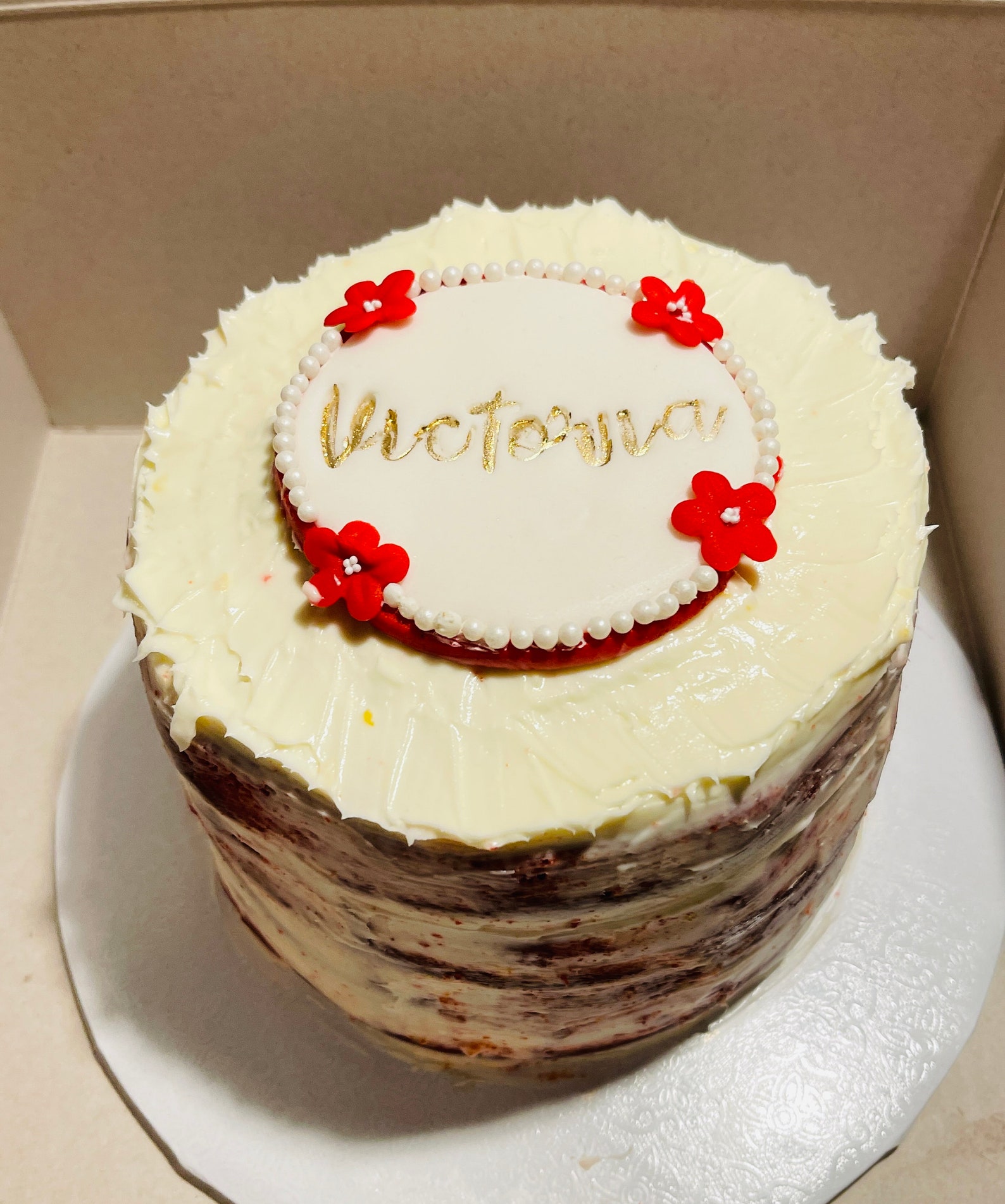 Order your Naked Red Velvet cake ( 3 layers) with cream cheese frosting . Materials: flour, sugar, salt, vanilla, butter, baking soda, vinegar, oil, cocoa, cream cheese frosting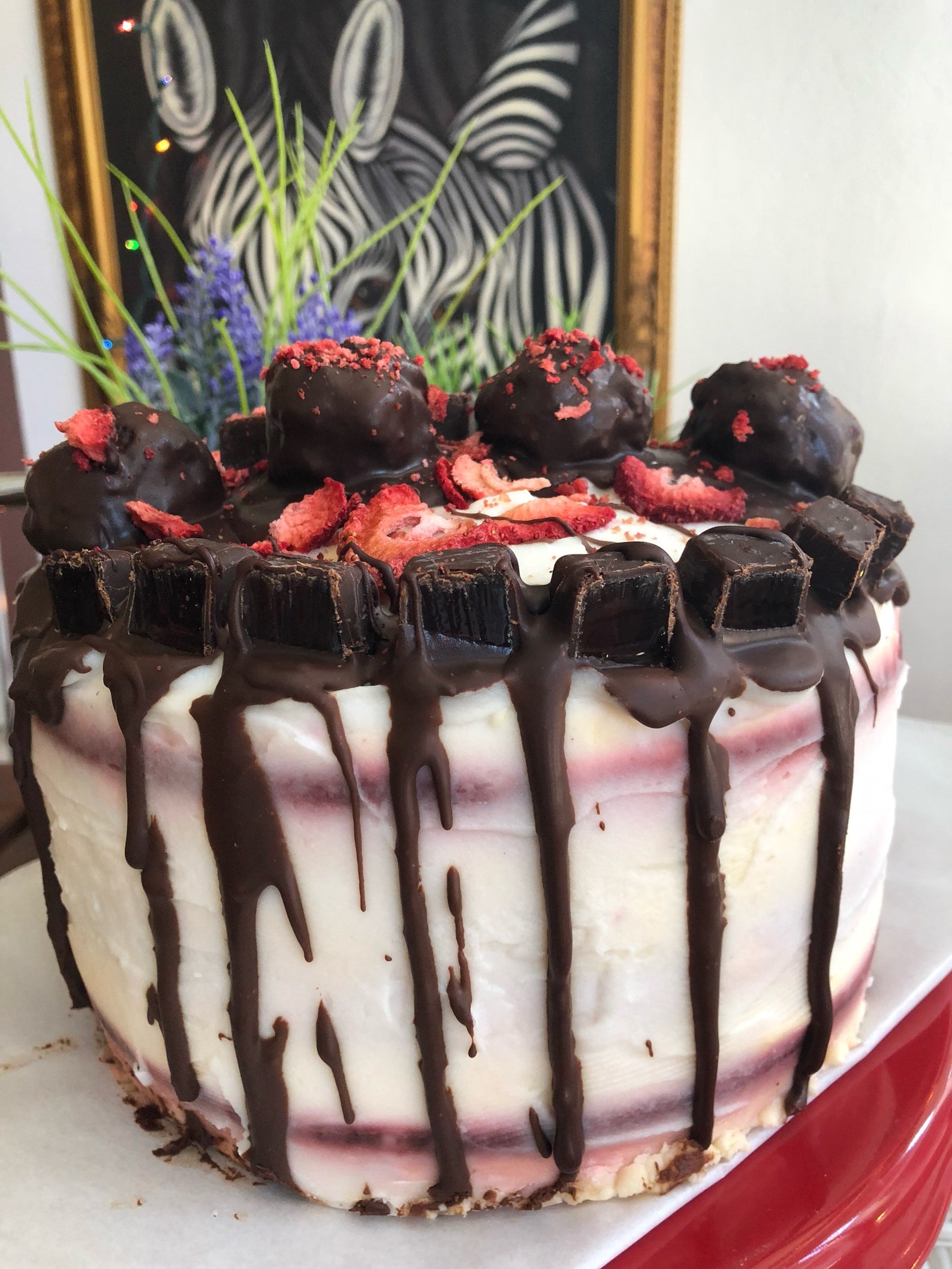 Vegan Red Velvet Chocolate strawberry birthday cake 8″

Vegan Red Velvet chocolate strawberry birthday cake 8′
Materials: Raw Turnbinade Sugar, Natural Vanilla, Coconut or Soy Milk, Love and Compassion, No animal ingredients, Sunflower or Coconut oil, Coconut, Unbleached flour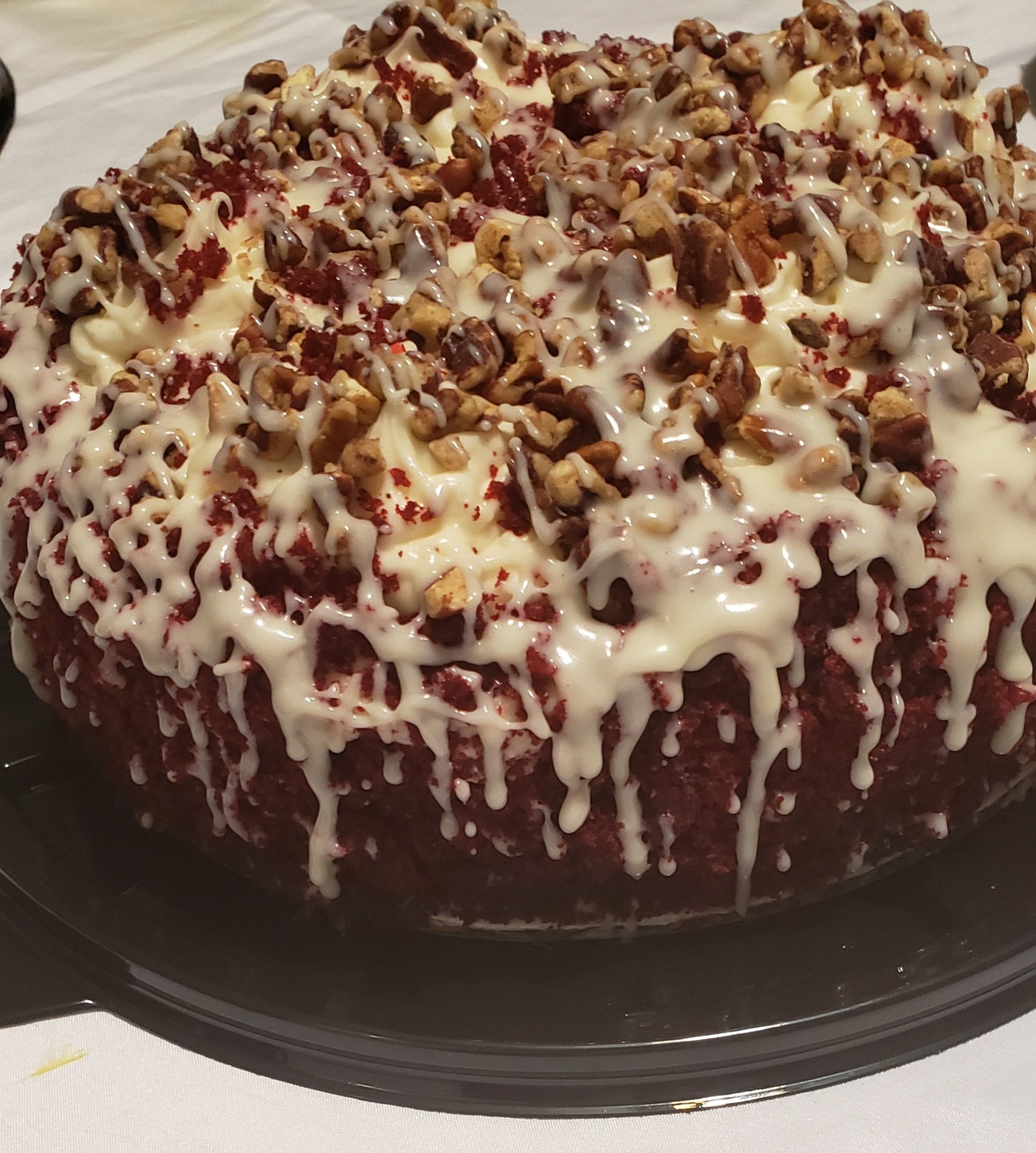 Red Velvet 2 layer cake with cream cheese frosting and pecans (options) walnuts.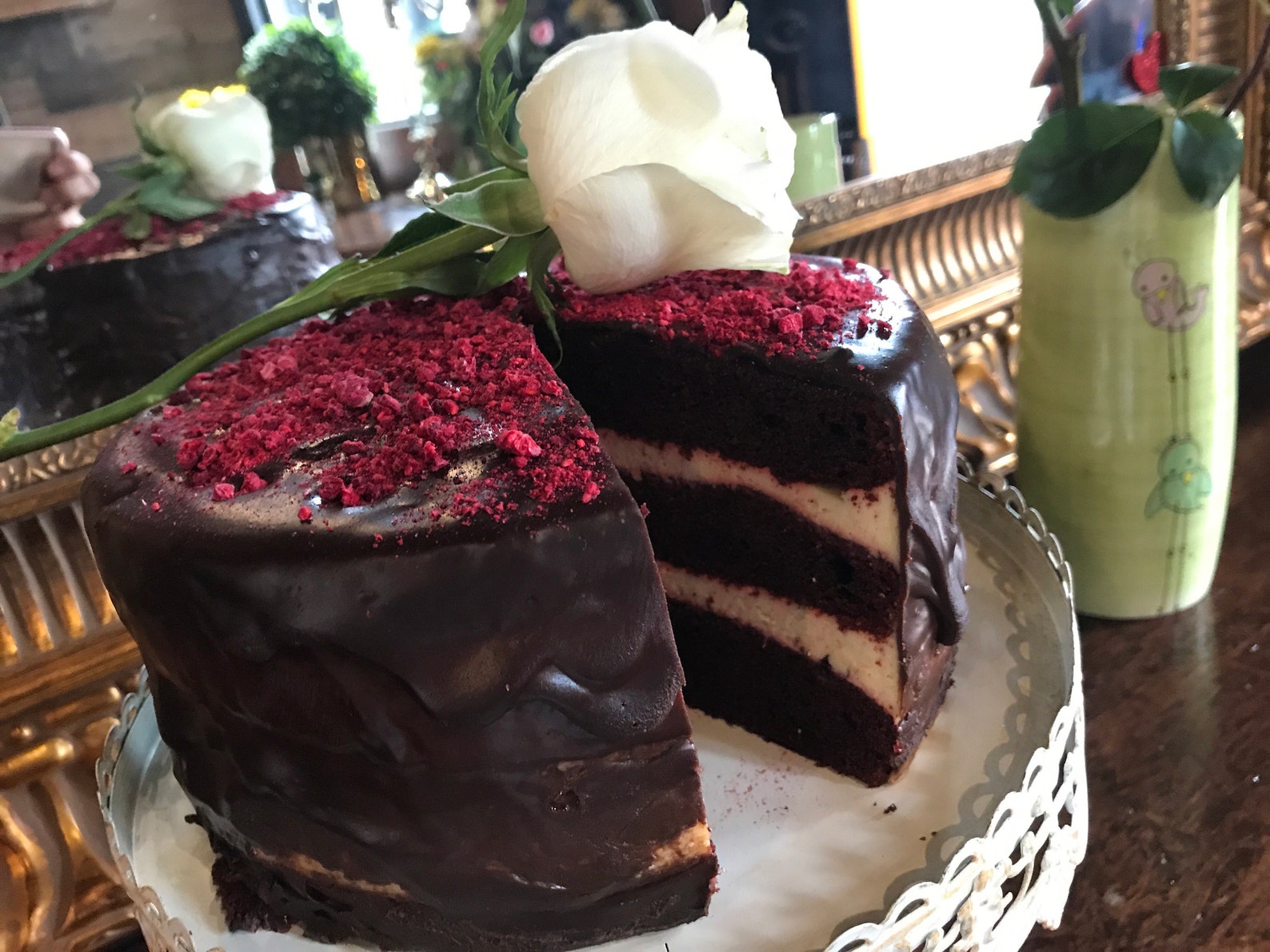 Vegan Red Velvet Chocolate Raspberry birthday cake 8″ ,no eggs,no dairy
Vegan Red Velvet chocolate raspberry birthday cake 8"!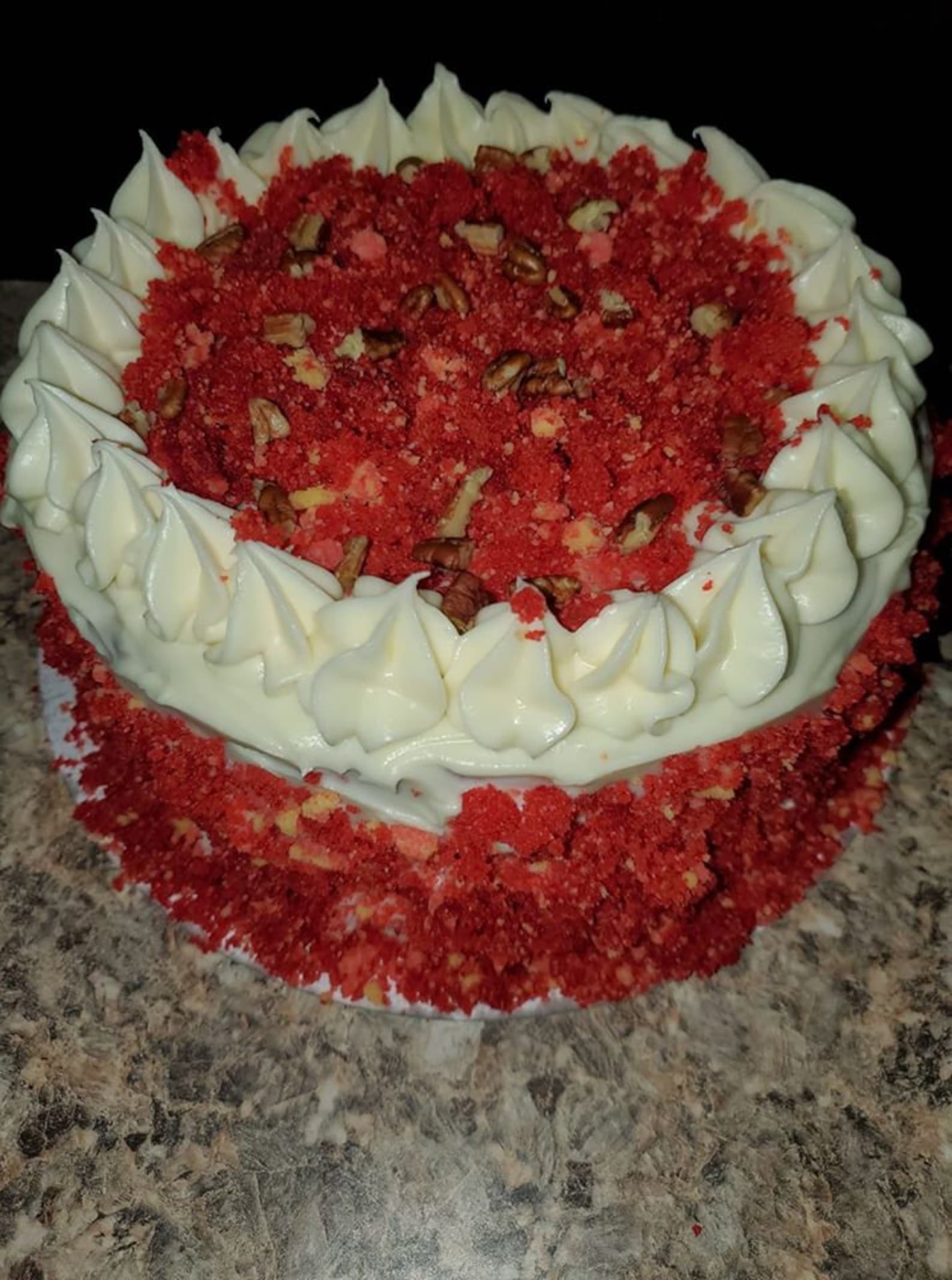 A beautiful moist handmade red velvet cake topped with a creamy cream cheese frosting. The outside is coated with a red velvet and strawberry crumble. The top is adorned with a helping of fresh pecans. This dessert will be a great addition to any meal for any occasion.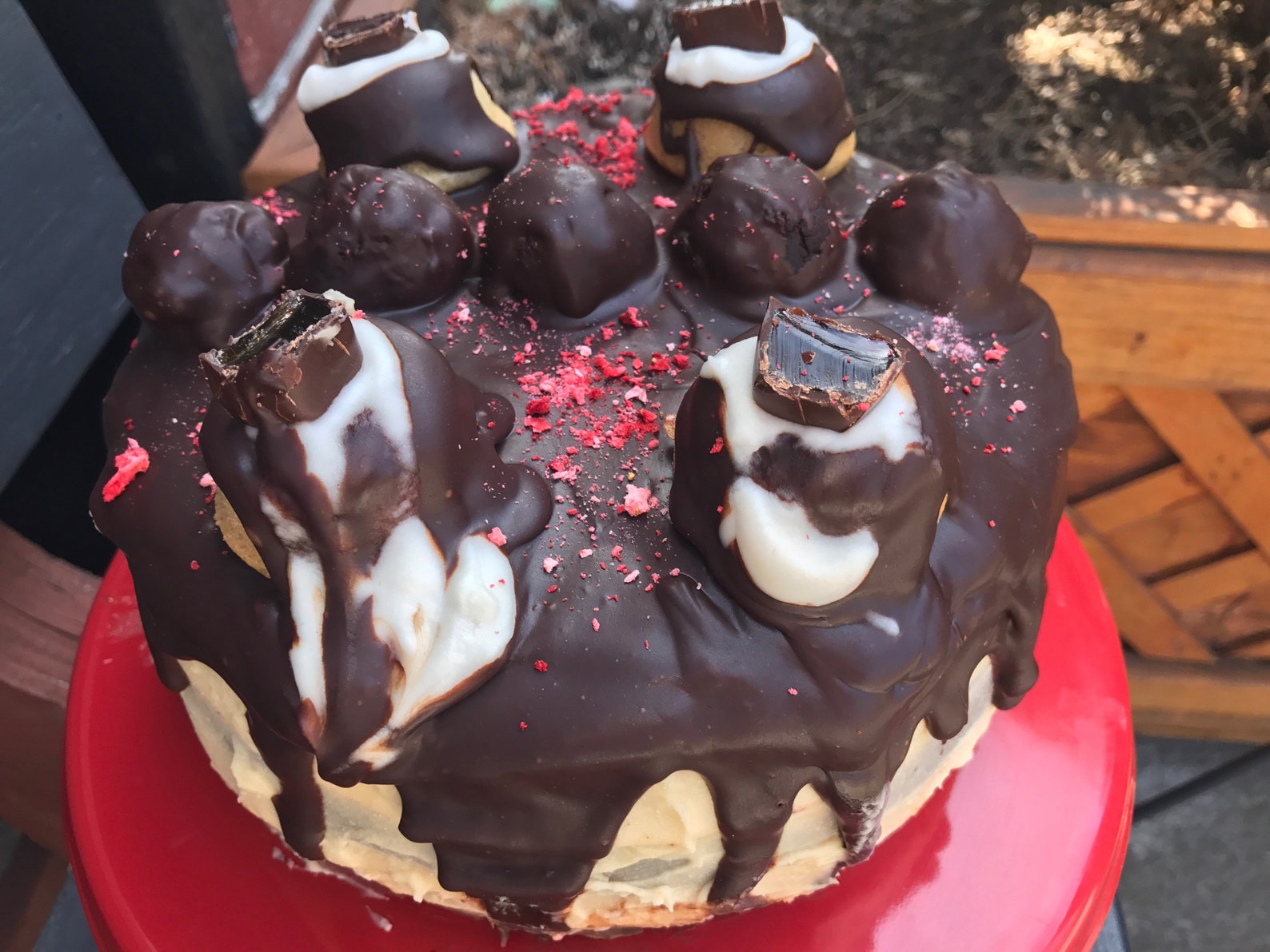 Vegan Red Velvet Chocolate strawberry birthday cake 8″ ,no eggs,no dairy.
Vegan Red Velvet chocolate strawberry birthday cake 8"!
We use the highest quality,natural,vegan ingredients, Love and Passion to make our Vegan products.
This beautiful 8″ cake will be shipped in a box with the ice package.
GoFundMe Charities
The following GoFundMe links are opportunities for charitable contributions to people in need based on current events or emergency situations. These links are not profitable to CakeCupcakeGeek, we just wanted to do our part in raising awareness.
Jessalyn (11 Years Old) Waukesha Victim
Amber is a single mother of 5 and who's daughter Jessalyn is a victim of the horrific tragedy that happened in Waukesha, Wisconsin. Jessalyn is only 11 years old and is currently at Children's Hospital fighting for her life and undergoing many surgeries.
Waukesha Parade Tragedy- Dad's Leg Surgery
Father struck by maroon suv - He suffered from a broken leg and torn ligaments. Needs leg surgery.
Help Marisol recover
Marisol and her 10 year old son were participating in the Waukesha Holiday parade and struck by an SUV. Her son suffered minor injuries, however, she needs rehab to recover.
View All Waukesha Tragedy GoFundMe Opportunities
Advertisements